REAL8 supports non-profit organizations (NPOs) dedicated to furthering social causes, especially those with a particular focus on technology, cultural values and education. Preference will be given to projects that operate in any scientific, research, or tertiary fields with real-life applications. We believe in teaching people to fish and perhaps providing the fishing rod (or at least providing the means to manufacture one), rather than feed them the fish.
Key aspects we value most from nonprofits are accountability, trustworthiness, honesty, and openness to every person who has invested time, money, and faith into the organization. NPOs must be accountable to the donors, funders, volunteers, program recipients, and the public community.
In order to qualify for our support the organization must use its surplus revenues to further achieve its ultimate objectives, rather than distributing its income to the organization's shareholders, leaders, or members.
Public confidence is an important factor in the amount of funds that the nonprofit organization will be able to raise from REAL8. The more nonprofits focus on their mission will ultimately repercute on the public confidence they will have, and as a result the greater the chance of raising more money for the organization.
Below are listed the organizations that have been selected for the first round of the initial coin offering. Each one of them will receive an unspecified amount of REAL8 coins during our initial Token Sale, that can be invested in selected specific projects carried out by those organizations, or stored within our SDEX Distributed Exchange until higher values are reached that allow funding of larger projects.
---
LaunchCode creates pathways to economic opportunity and upward mobility through online learning, apprenticeships and job placement in technology.
LaunchCode's course curriculum, resources and job prep programs are all developed to develop the skills employers are looking for with zero cost for the students.
---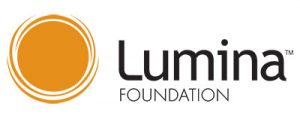 Lumina Foundation is an independent, private foundation in the United States.
The Foundation is committed to making opportunities for learning beyond high school available to all, preparing people for informed citizenship and for success in a global economy.
---

New Story started up in 2015, and since then they have been able to fund over 1,100+ homes for families in different countries around the world.
New Story is using 100% of their donations directly to hire local workers and to buy materials in the local market.
---

Watsi is using technology to help create a world where everyone has access to medical care.
Watsi provides all kinds of medical assistance, from life-changing surgeries to a simple check-up. Operating expenses are covered separately by foundations, philanthropists, and donors.
---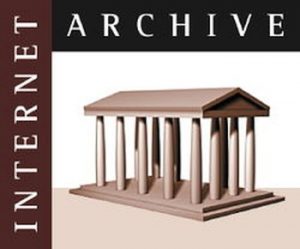 Internet Archive is a non-profit library of millions of free books, movies, software, music, websites, and more.
Similar to a traditional paper library, the Archive provides free access to researchers, historians, scholars, and the general public.
Their stated Mission is to provide Universal Access to All Knowledge.
---

Rotary International is a global network of 1.2 million neighbors, friends, leaders, and problem-solvers who come together to make positive, lasting change in communities all over the world. 
For more than 110 years Rotary members have used their passion, energy, and intelligence to take action on sustainable projects. From literacy and peace to water and health, Rotarians are always working to better our world, and they stay committed to that goal to the end.
---